Labeling Printing Services and Capabilities
At Blair Labeling Inc, we are a full-service label design, printing, and manufacturing company.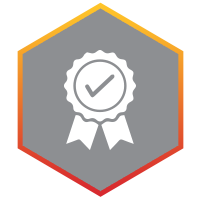 Quality Label Printing Services Since 1986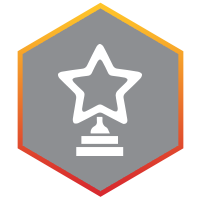 Award-Winning Label Printing Company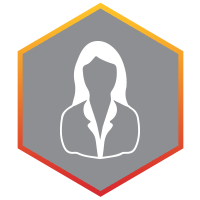 100% Minority-&-Women-Owned Business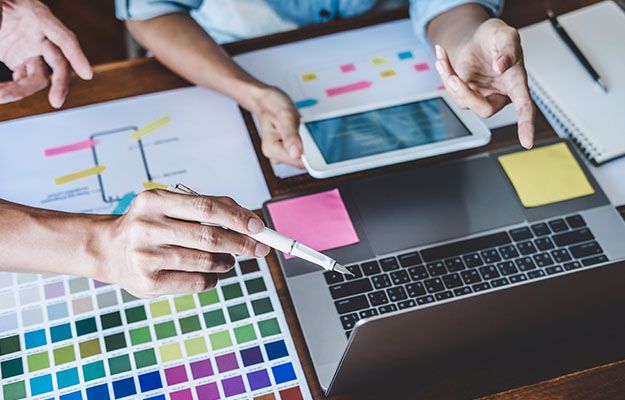 Design
At Blair Labeling Inc, we have a full-service art department that specializes in creating eye-catching designs that can help you define your brand identity.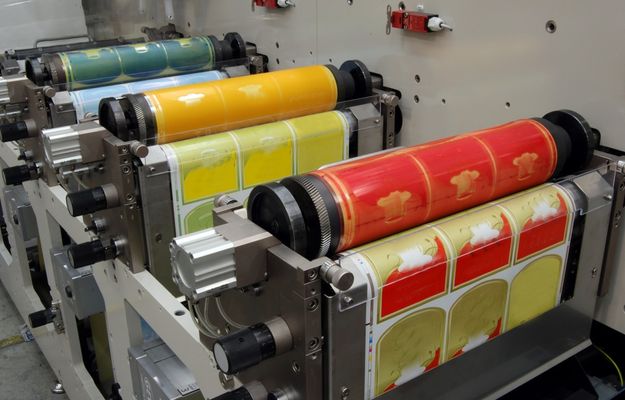 Printing
Once we have created the perfect design, we offer a wide selection of printing capabilities for your labels including butt-cut, custom die-cut, fan folding, and more.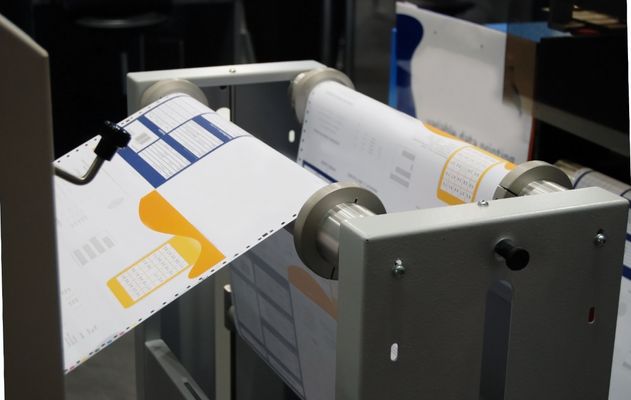 Manufacturing
At Blair Labeling Inc, we can also manufacture the exact label you need for your products from foil labels and food labels to weatherproof labels and beyond.
Below is a comprehensive list of our label printing services and capabilities:
Printing Capabilities
4-Color process printing
Back printing
Butt-cut
Custom die-cut
Custom slitting
Fan folding
Laminating
Machine applied labels
Manual applied labels
Perforating
Pin-fed labels
PMS matching
Printed tape
Roll-to-roll labels
Sheeted labels
Small and large runs
Up to 24 color printing
Manufacturing Capabilities
All temperature labels
Barcode labels
Blank labels
Booklets
Chemical labels
Clear labels
Coupon booklets
Coupon labels
Custom labels
Foil labels
Food & Beverage labels
Gold & Silver foil labels
Hang tags
Permanent labels
Pharmaceutical labels
Removable labels
Shipping labels
Wafer seals
Weather proof labels
…and much more
Services and Capabilities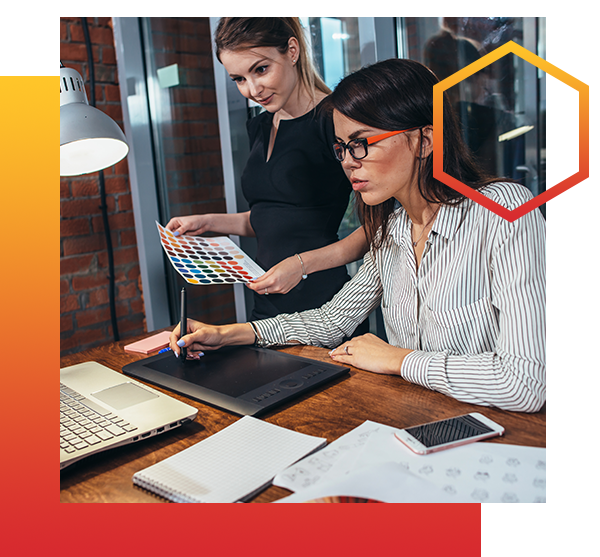 Custom Label Art From Our Expert Graphic Design Team
When you work with Blair Labeling Inc in Denver, you'll have access to our in-house art department. This team of graphic designers is at your disposal to help you create artwork for your labels that will define and capture your brand's identity. There's no need to work with a different company and coordinate the design and printing. Instead, our designers will create something uniquely yours that will fit perfectly on the labels you'd like created. Blair Labeling can handle your label design, printing, and manufacturing from start to finish making the process as simple as possible for you.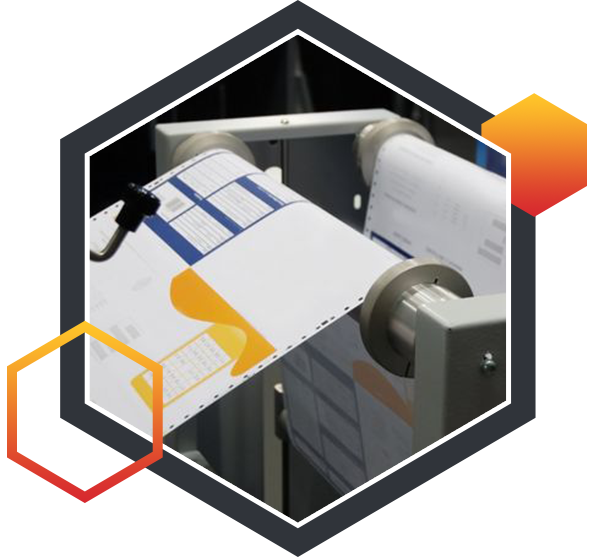 Product Label Printing Services
At Blair Labeling Inc, we offer a wide range of label printing services. From pin-fed labels and printed tape to roll-to-roll labels, sheet labels, and beyond, when you need labels printed for your business, we have you covered. We understand that your labels are often a chance to make a first impression with potential customers. That's why we utilize state-of-the-art printing presses to ensure the best possible quality labels. With more than three decades of providing quality label printing services to businesses of all sizes, you can count on Blair Labeling Inc to create eye-catching labels that make a great first impression.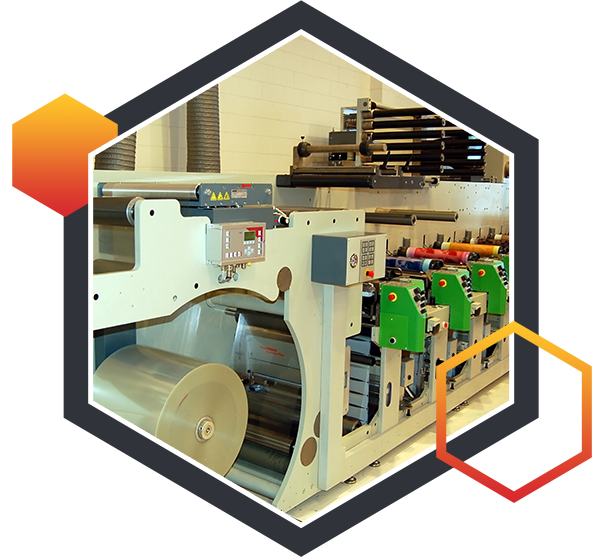 Custom Label Manufacturing Services
Labels come in all shapes and sizes, and at Blair Labeling Inc, we manufacture just about all of them. Whether you're looking for pharmaceutical labels, food and beverage labels, shipping labels, or gold and silver foil labels, we do it all. We manufacture the labels that you need to properly brand your business. Whether that means making custom shipping labels for mailing your products or weatherproof labels for a product that spends time outdoors, we have you covered. Reach out to our team today and we'll work with you to design, manufacture, and print the custom labels you need for your business.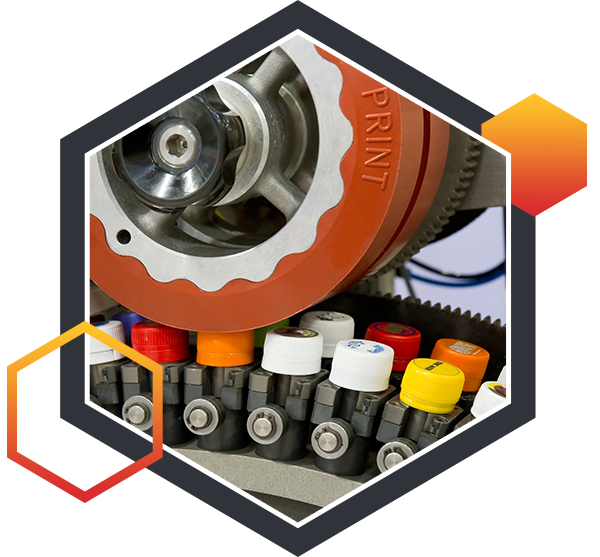 Environmentally Friendly Manufacturing and Printing Practices
At Blair Labeling Inc, we are not only dedicated to providing our customers with unparalleled label printing and manufacturing services, but we strive to do so while minimizing our negative impact on the natural environment as well. Our labeling process is eco-friendly in a number of ways including:
We invest in the latest and most green printing technology

We utilize software that helps us produce extremely efficient printing plates

We utilize cleaner ink solutions such as water-based inks

We minimize the waste of our printing materials

We have a green mindset and strive to improve our practices and processes everyday
When you work with Blair Labeling Inc for your label printing and manufacturing needs, you can rest assured that we are always working to minimize our waste and maximize our efficiency, bringing you quality, eco-friendly services that you can count on.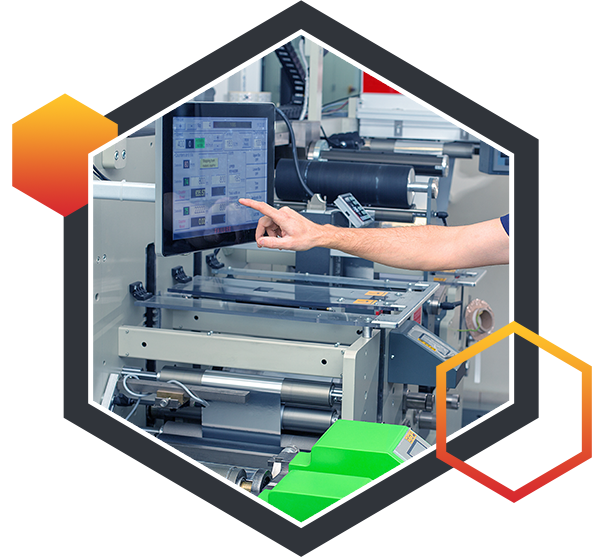 Why Choose Blair Labeling Inc for Your Label Printing and Manufacturing Needs?
At Blair Labeling Inc, we understand that when it comes to the printing and manufacturing of your labels, you have options. That's why we always strive to be the absolute best, and we've been doing so since 1986.
We are a 100% minority-and-women-owned business.

We have been providing Colorado with quality labeling services for more than three decades.

We are a full-service company, offering design from our in-house art department, printing, and manufacturing our labels.

We work with each customer one-on-one to ensure that your labels capture your business's identity.

We offer a wide selection of labels and label printing styles

We strive to ensure our practices are as green and eco-friendly as possible.